Maternity through Parenthood Digital Education
Provide your patients educational content on their smart phone...anytime, anywhere, right at their fingertips.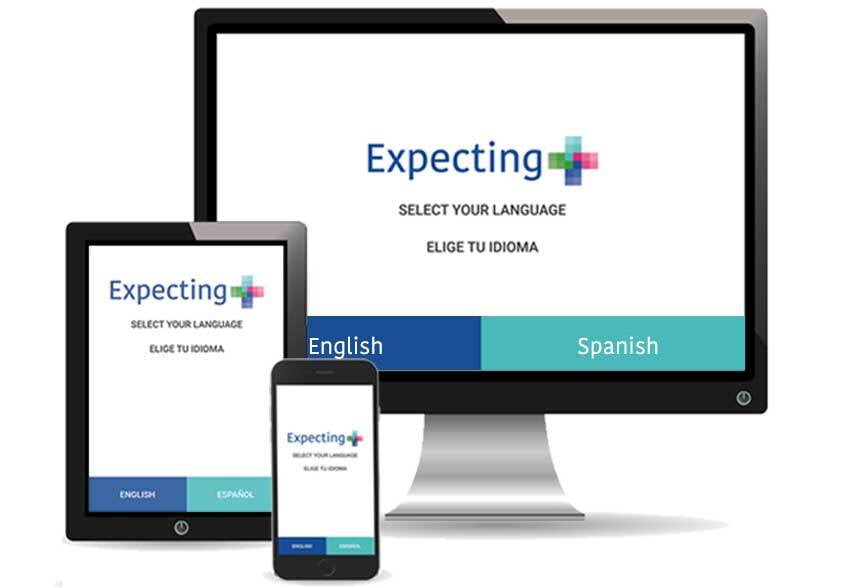 What is Expecting Plus
Our ExpectingPlus all-in-one resource takes your patients from the start of pregnancy through the first few months of caring for a baby and beyond. Plus, tools let parents track everything from contractions to breastfeeding. Content is written at a 6th grade level, making it a great fit for all of your patient population. Branding and customization options are available to create a product unique to your healthcare system's requirements. Need additional topics? Let us know what you're looking for and we can discuss custom developments options to meet your needs.
Languages:
English and Spanish
Versions:
Available with or without Formula Education
Features:
Search, Glossary, Video Modules Available
Formats: Web App, Baby News discharge book and A Little Early book
ExpectingPlus Topics Include
Pregnancy

40-Weeks (by-the-week) Pregnancy Module
Labor and Birth
Newborn Care
Breastfeeding
Health and Safety
Late Preterm Care
Postpartum Care
Mental Health